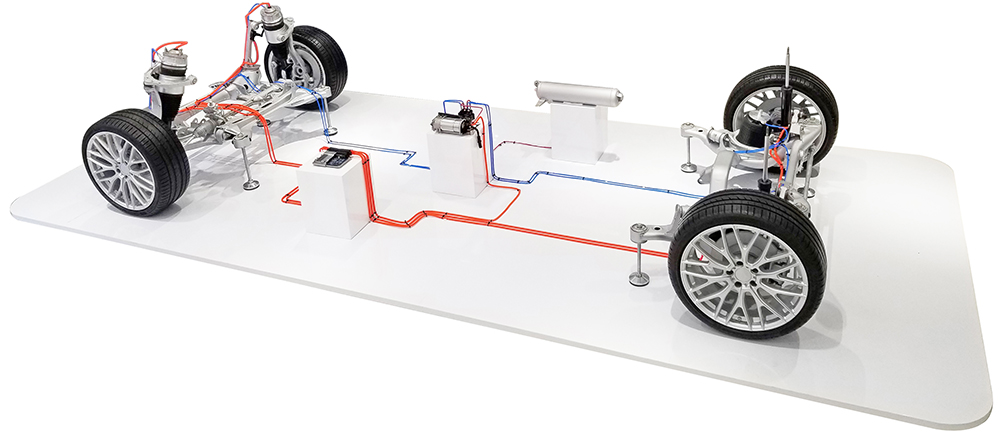 The ECS system is comprised of front and rear air spring modules with electronic or ordinary shock absorbers, controller, air distribution valve, air compressor unit, height sensor, body acceleration sensor, air tank, HMI, pipelines and wiring harness etc.
In comparison with the traditional systems, ECS tends to display much more performance advantages such as more comfortable ride, better off-road ability, consistent body height independent of the load, adaptive height to vehicle speed, more pleasant NVH quality, safer drive as well as more optimized handling performance, etc.
KASCO system solution on ECS follows the V shape development process which incorporates all indispensable activities such as vehicle model conceptual design, functional definition, customized design, design & production verification, calibration & tuning and SOP.